In this article, we are going to do the kineMaster app review. KineMaster is a video editing app for iOS and Android devices. So This full-featured app has interesting features for precise audio, text, image, video editing.
Moreover, KineMaster gives consumers unprecedented control over their video productions, allows them to make entertaining and professional-level videos. KineMaster's popularity stems from its user-friendly editing capabilities, So which can accurately and precisely adjust video effects and transitions.
So this software has the ability to take your films to a whole new level. If you want to be an instant celebrity or a serial video producer, So KineMaster can help you achieve your goals.
How KineMaster's Interface really look like?
When you open the main menu, to begin a project, press the large red button with the clapper board inside, and then select one of the three possible screen formats: 16:9, 9:16, or 1:1.
KineMaster does not have a media area that lists the available clips for a project. So It uses the camera roll on your device, selects a video from your list, and taps it to add it to your project at the play head's location.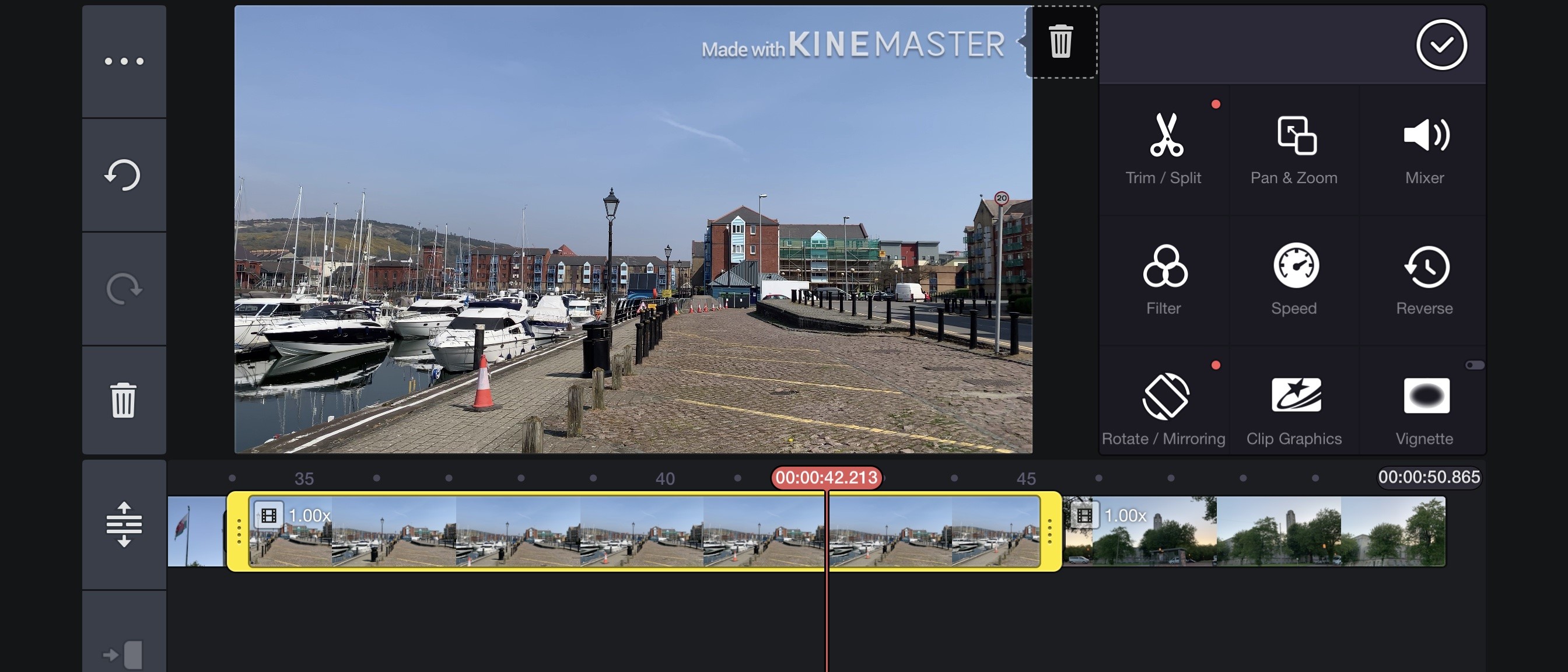 In a single session, you can add as many clips as you wish. It's also possible to rearrange clips that you've already imported but It takes you out of the import process and back into editing mode.
When you select a clip, the Action menu changes and the Media Panel is replaced with contextual tools. For example, choose a text layer to obtain access to font selection, color, and formatting options, or tap on some video clip in your timeline to receive editing capabilities.
So It's a simple approach that allows you to cram a lot of functionality into a small phone screen.
Also Read: InShot App Review 2021
What Advantages does KineMaster provide?
KineMaster's key advantages are its extensive feature set, ease of usage, and adaptability. So the advantages are explained below.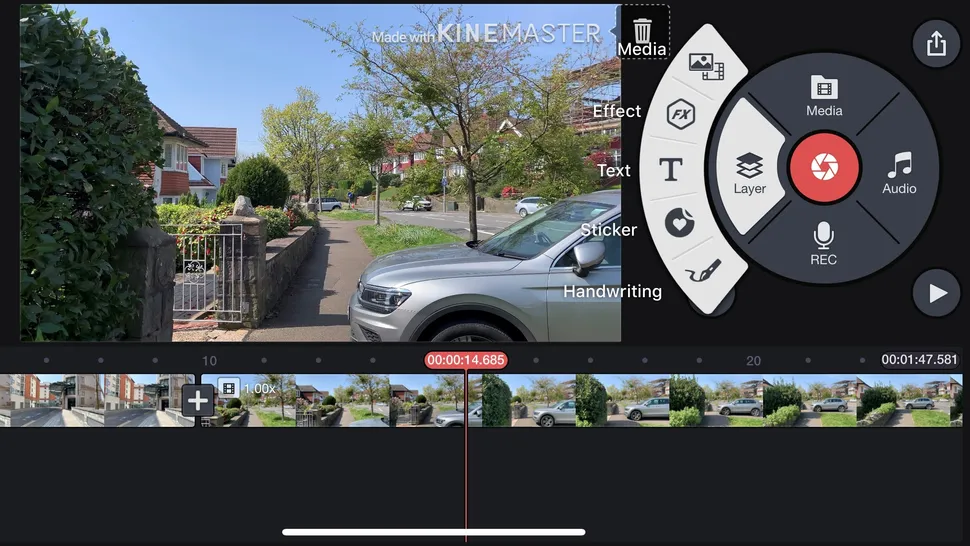 Recording in Real-Time
KineMaster offers recording audio or video in real-time. In fact, you may instantly add effects or change the entire movie without having to finish the filming process. So This software provides an easier way to add additional tracks to audio files.
Tools for Simple and Flexible Adjustment
KineMaster not only allows users to record audio and video in real-time, but it also allows them to change the video's saturation, brightness, and hues. So you may create a calm and consistent environment in your films by using adjusting tools and settings.
Videos with Multiple Layers
Additionally, KineMaster offers endless video editing options thanks to a variety of capabilities for layering photos, films, texts, audios, and more. It's also possible to write or draw right on the video. Moreover, These useful capabilities make it simple for editors to manipulate video transitions and produce the desired effects all in one software.
Furthermore, KineMaster was created for you if you're looking for a video editing program that allows you to share your videos instantaneously on social media networks. Moreover, It's for publishers, advertisers, influencers, professionals, and everyone else who wants to express themselves creatively.
An Easy-to-Use Mobile Video Editor
KineMaster is an on-the-go video editor that gives you access to a variety of tools for generating professional-looking videos. Moreover, this software allows you to work on your ideas and incorporate them into your films at any time and at any location.
While other video editing software is only available on laptops and desktop computers, KineMaster was designed specifically for mobile devices to make editing easier.
KineMaster App Review Key Features
The main features of KineMaster are:
Additional Information of KineMaster App Review
Devices Supported
Customer types
Small business
Medium business
Enterprise
Support Types